Luc van Gerven Dutch Champion Sportcup 600 – Thorsten Burger 4th in Procup 1000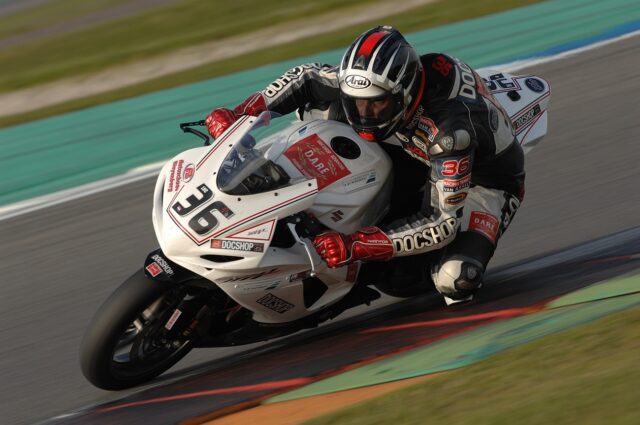 Luc "the Bomb" van Gerven
After getting his racing license last year, Luc van Gerven was embraced by the team Docshop Racing DARE due to its good riding and lap times. This racing season he started as Rooky in the Dutch Championship Sportcup 600 on a Suzuki GSXR600 with start number 36.
Partly because of his work in his own business (van Gerven Motorcycles in Bergeyk), Luc was only able to ride in 5 of the 10 races of the Dutch Championship. With the support of his crew and team Docshop Racing DARE, Luc van Gerven achieved three pole positions, was 4th in his first race and won four other races (including Oschersleben and Hockenheim in Germany), including the last extremely exciting race in Assen last weekend.
And exciting is under estimated, he began the final race with 7(00) points behind on the third place in the standings until then. During the race he exchanged the lead many times with his closest competitor. In the last round in the last turn- the renowned Geert Timmer turn- the championship was decided. Luc van Gerven was in the lead approaching the turn, his closest competitor behind him braked very late and put his motorcycle inside. Because of this late braking he could not make the turn and went wide, the third rider behind thus became second, Luc van Gerven won and was champion with a 2(00) points lead! He also incidentally rode the fastest lap in the race!
   Thorsten "Burger only" Burger
Thorsten Burger, the quick German with the groomed long hair, who joined the team during this year, finished 6th in the Procup 1000 race and gained a 4th position in the procup 1000 2015 championship.