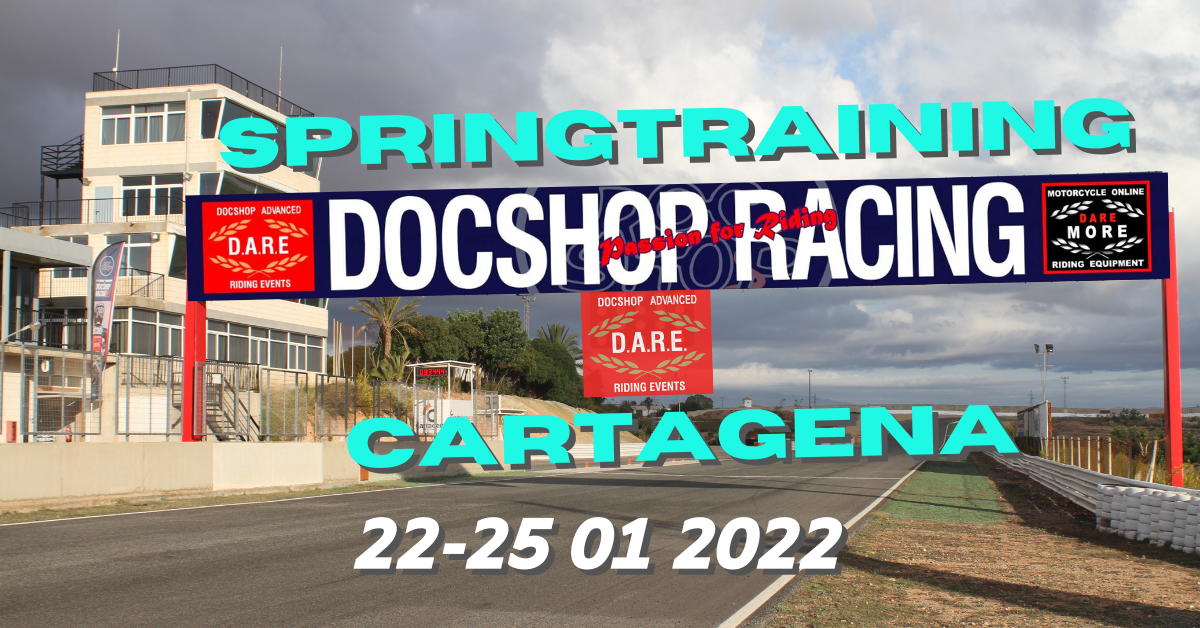 Only €

529,00

for

4 days

of fun and sun in Spain!
Press here to register for this Event
In cooperation with a befriended German organisation we can offer this training at the technical circuit of Cartagena in southern Spain!
Non-license holders, circuit-, sports- and instruction riders can also register for training in separate groups.
2022 Springtraining Cartagena details:
Days: 22nd, 23rd, 24th, 25th of January 2022, Saturday-Tuesday (If you want to ride only for one, two or three day(s), please Contact us)
Daily schedule: 6 sessions per day
Groups: 4 groups
Noise limit: None
Options
4 days free riding € 529,00
4 days pitbox place € 160,00 (6 bikes in one box)
Pitbox rental, 4 days € 180,00 per day (whole pitbox)
Entry fee of €

529,00

payable within 3 days after registration. The registration is only valid if the entry fee has been received; If you for whatever reason, are unable to participate, you have no right to a refund of the registration fee. Exceptions only by decision of the organization.
The standard facilities during normal D.A.R.E. events, such as bike transport, total technical support and breakdown service, fuel service, free D.A.R.E.-clothing, water, coffee, sports drinks, water bottle, participant limitation, group pit box and morning fitness, etc. are not offered.
Press here to register for this Event